Special Activities
Note: Below is the list of activities that will be available during the 2021-2022 year. We are not collecting membership dues for the 2020-2021 year at this time. We will be collecting dues in September for the 2021-2022 year. Please visit our Membership page for the latest information. Stay safe and healthy.
Simsbury Newcomers & Neighbors activities are listed alphabetically below – click the plus sign next to the Activity Title to read the description. If you are interested in trying out an activity before you join, please contact the activity coordinator to let them know you'd like to attend.
If you're interested in starting a new activity group, please contact Marilyn Iezzi. She'd be happy to help you bring your ideas to fruition.
Due to the Coronavirus and variants several of the Activity Coordinators are holding off meeting until February. This includes Bunko, Paddle Tennis, Evening Book Group, Couples Bridge, Wine & Women, Needlework, Discover New England, and Dining Out. Daytime Book Group will be meeting via Zoom in January.
Book Discussions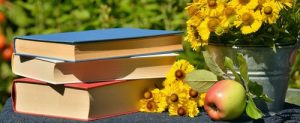 There are both Day and Evening discussion groups. Books are chosen at the beginning of each year, and everyone who is involved in these groups have a say in what is planned. This is a great group to join if you love to read – there's a new book every month! – or just love to talk about books.
Days, Jane Fox
| | | |
| --- | --- | --- |
| | 2021-2022 Book Selections | |
| Date | Title | Author |
| Sept. 17 | The Spies of Shilling Lane  | Jennifer Ryan |
| Oct. 15 | Dollbaby | Laura Lane McNeal |
| Nov. 19 | The Dutch House | Ann Patchett |
| Dec. 10 (2nd Fri) | Hamnett | Maggie O'Farrell |
| Jan. 21 | The Beekeeper of Aleppo | Christy Lefteri |
| Feb. 18 | Agent Sonya | Ben Macintyre |
| Mar. 18 | This Tender Land | William K. Kruger |
| Apr. 15 | The Exiles | Christina Baker Kline |
| May 20 | The Orphan Collector | Ellen M. Wiseman |
| June 17 | West With Giraffes | Linda Rutledge |
| Sept. TBD | All the Little Hopes | |
Evenings: Shari Cassutt
 and Patti Cummings
| | | |
| --- | --- | --- |
| | 2021-2022 Book Selections | |
| Date | Title | Author |
| Sept. 7 | The Bee Keeper of Aleppo  | Christy Lefteri |
| Oct. 5 | The Haunting of Hill House | Shirley Jackson |
| Nov. 2 | Anxious People | Fredrick Backman |
| Dec. 7 | The Hundred Year Old Man | Jonas Jonasson |
| Jan. 4 | Nickel Boys | Colson Whitehead |
| Feb. 1 | Caste | Isabel Wilkerson |
| Mar. 1 | Fifty Words for Rain | Asha Lemmie |
| Apr. 5 | Crying in H Mart | Michelle Zauner |
| May 3 | Kitchen Confidential | Anthony Bourdain |
| June 7 | Night Circus | Erin Morgenstern |
| July 5 | Bad Blood: Secrets and Lies in a Silicon Valley  Startup | John Carreyrou |
| Aug. 2 | Daisy Jones & The Six | Jenkins Reid |
Bridge

Love to play Bridge, but you can't ever find enough people to play with you? This is the group for you. Feel free to get in on the action by contacting Patty Howland for the couple's group.
Bunko

Bunko is a very old dice game that's really easy to learn. And a lot of fun to play. It's so easy that while you're rolling the dice, your mind can be on your discussion, and you can have a fun social morning out with friends. This group plays one morning a month – so if you're interested, contact Arlene Zappile. 
Dining Out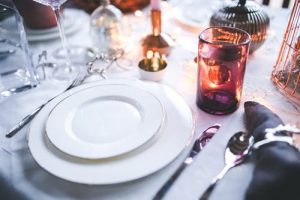 Dine out at some of the areas finest restaurants with this group.  Reserve the 2nd Saturday of the month for great company, conversation and tasty meals.  Contact Theresa Awad Roe or Katherine Estell to get on the email list.
Discover New England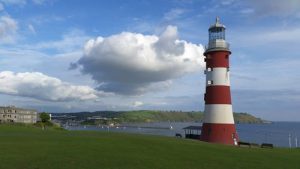 New England is filled with many scenic, historical and cultural attractions. Join fellow Newcomers as we explore our surrounding area. Events and places to visit will be suggested by those who sign up for the group. Some ideas include: tours of local landmarks, ethnic food shopping trips, home and garden tours, art exhibits, daytrips to the CT Shore or the Berkshires.   
Contact Sandee Fleet, Sally Hyman, Isabelle Brienza, or Genie Wilmarth  if you are interested in joining this fun group.
Ladies' Lunch Bunch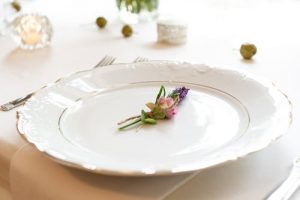 This is a fun group, where the ladies get together once a month to enjoy each others' companionship and some good food. The leaders of the group, Alayna Clark and Toni Robinson, make reservations at different venues in the area so you can not only enjoy the atmosphere and lively conversation, but also try out a restaurant or two you may have never had the chance to go to before.
Mah Jongg
We have two groups that get together to play this fun tile game. The day time group meets every Wednesday and Nancy Cox  and Nancy Winslow organize the hostess.  An evening group meets the 2nd and 4th Mondays.  Contact Jennifer Halbert or Nancy Malley to join this group!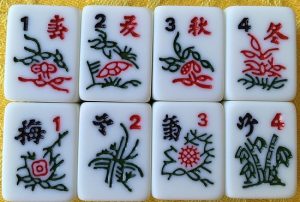 Needlework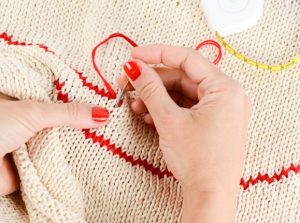 The Needlework Group is a congenial weekly gathering of beginner and experienced needlecrafters. We meet in a member's home or the Simsbury Public Library every Monday between 10:30 AM and 1:30 PM. Join us for part or all of that time to be inspired, learn from others, or share your knowledge. Members host the group at home and provide refreshments. A weekly email message tells members the location of the next meeting and gives driving directions. If you're interested, contact Carrie Houghton.
Paddle Tennis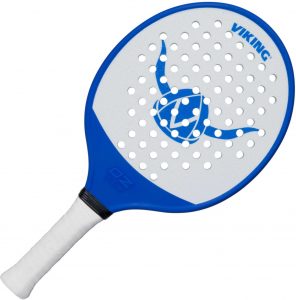 Would you like to hang out and socialize over a fun and competitive sport? Paddle Tennis is held at the raised wood courts located at Simsbury Farms.
Contact Camilla Thompson for the Couples' games or Carolyn Brand for the Ladies' edition.
Pop Ups

This is a new activity that includes various events that will "Pop Up" from time to time.    Sports events, comedy clubs, special dinners, wine tastings are just a few of the events that may be planned.  Members and their guests are invited to join in on the fun.  All members of Pop Ups are free to send out an invitation to whatever fun things they want to organize. Contact Marilyn Iezzi  if you are interested in being the Activity Coordinator for this fun group.
Single Active Women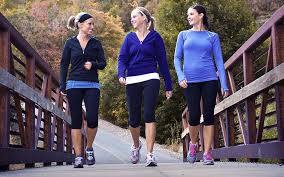 This is a new activity group just for single ladies.  We can meet for coffee, see a movie, go to lunch or dinner, take a day trip, attend a Newcomers event together as a group or just spend time together talking.  It's not always easy being single by divorce, by choice or as a widow. We get it! Join us for conversations, laughs and probably food.  Contact Alayna Clark or Toni Robinson to join this group.
Walking Group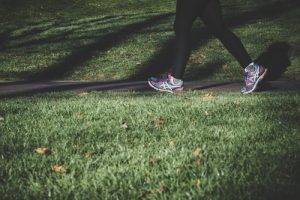 This is a terrific group to join if you not only want to get some daily exercise into your life (yes! we meet every day!) but you'd also like to start your day with some fun conversation. Contact Marilyn Iezzi  if you are interested in being the Activity Coordinator for this fun group.
Wine and Women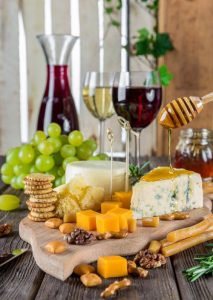 Wine & Women is a fun and casual group that meets once a month, at a member's home, usually on the third Thursday night of the month. Everyone brings a bottle of wine or other beverage of choice and an appetizer or dessert to share. It's fun to meet new members and reconnect with friends. We welcome members to join the group at any time during the year.  And, of course, you don't have to drink wine to enjoy an evening out with this lively crowd!  Contact Sarah Nanzig  or Barbara Huggins to participate.
In light of the spreading Delta variant and new variants, the Simsbury Newcomers & Neighbors has created a Covid policy for all of our events.
Masks are required for all indoor events and Simsbury Newcomers & Neighbors is asking that members be vaccinated.
If a member is not feeling well, please be considerate of others and stay at home. Members may also need to provide documentation of vaccination status at any time.